Sage 50 Payroll
From Indie IT Wiki
Date File Location
C:\ProgramData\Sage\Payroll\COMPANY_001

HOWTO: FIX:
v20 Start Up Error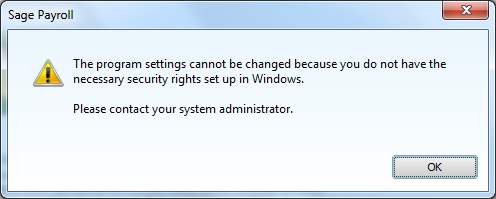 This error occurred on a Windows 7 Professional.
Log on to the PC using an administrator account.
Right click on the desktop icon for Sage Payroll 50 then select the Compatibility tab.
Click the "Change settings for all users" then on the resulting window tick the box "Run this program as an administrator" under "Privilege Level"
Click "OK" and "OK" to save.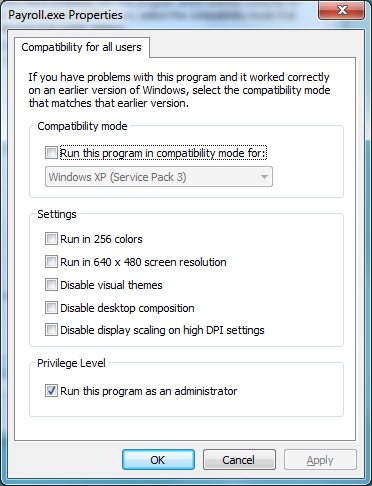 v20 Unable To Print P45s

The above error is related to the Start Up error and should be cured by the same fix.